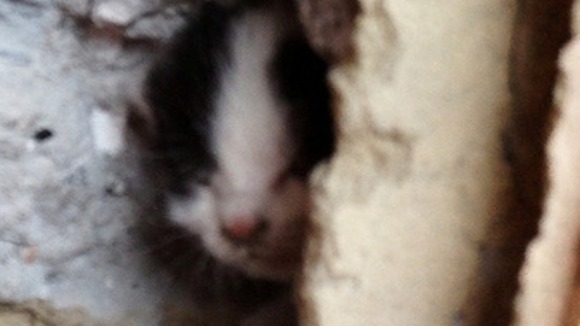 A woman who tried to help a stricken kitten, trapped inside a wall, called the fire service for help. Firefighters used a specialist snake eye camera – the type used to search collapsed buildings – to pinpoint the kitten's exact location.
Station Manager, Stuart Beadle, said: "It appears the mother belonged to a neighbouring property but had found an opening in a flat roof and gone inside to have her kittens.
"Unfortunately one had found his feet and stumbled two metres down inside the cavity wall. Miraculously, despite being dusty and dirty, he was unharmed and reunited with his mother in less than an hour."