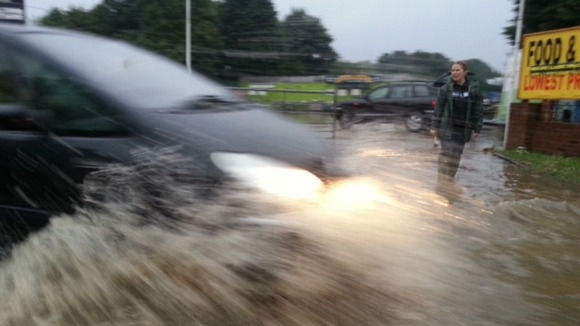 The Bank holiday has been a washout for many but in Essex people spent the first day of the long weekend up to their knees in water.
Drains burst on the beach front at Southend-on-Sea after a month's worth of rain fell in just a few hours.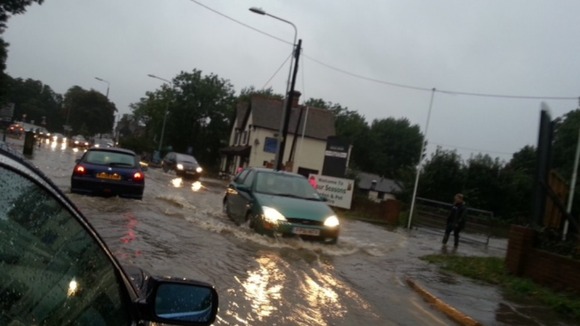 The Met Met Office issued weather warnings across the east of England.
At one stage in the day, 20mm of rain fell across Essex in an hour, and entire streets had to be evacuated in the town of Billericay after floods caused landslips that dragged down a wall.