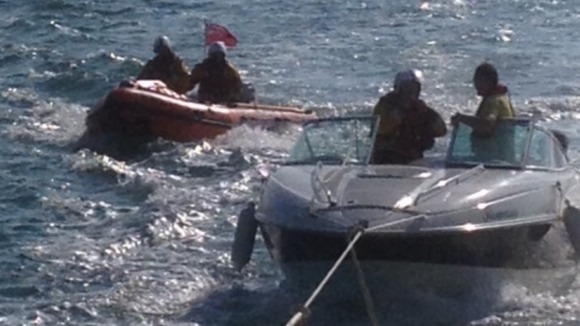 Both Eastbourne lifeboats were launched after reports a sports boat collided with Eastbourne pier.
Members of the public contacted Dover Coastguard when they saw the small boat in difficulty around the pier.
Some reports said the vessel was being swept uncontrollably under the pier and had made contact with the structure.
The RNLI's inshore and all weather lifeboats were launched after the lack of communication from the vessel in danger.
The lifeboat safely located the boat and towed the boat to Sovereign Harbour.