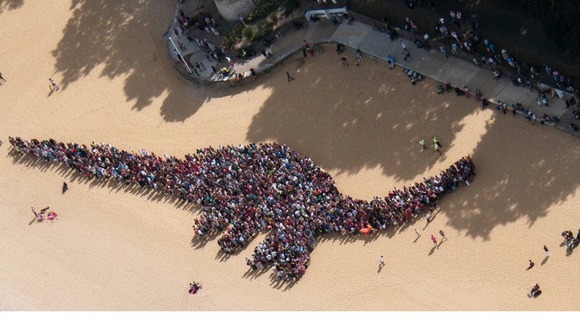 Thousands of people gathered on Ryde beach to form the world's biggest human dinosaur.
The event was part of the Isle of Wight's 'Year of the Dinosaur' to promote the island as the dinosaur capital of Britain.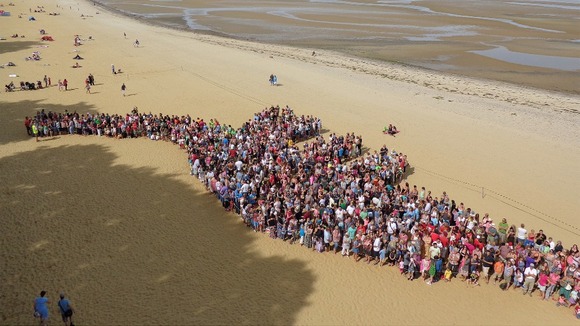 On Appley beach in Ryde, locals and tourists joined together to form a human Pelosaurus shape.