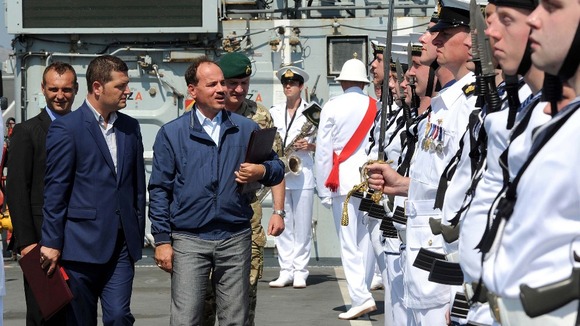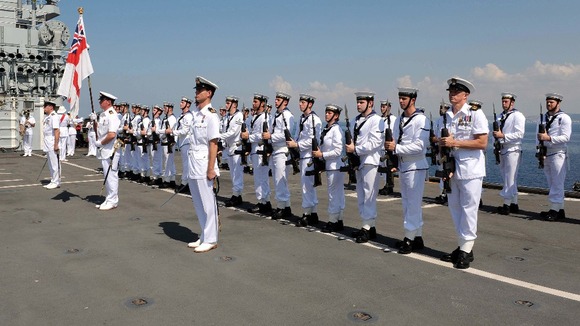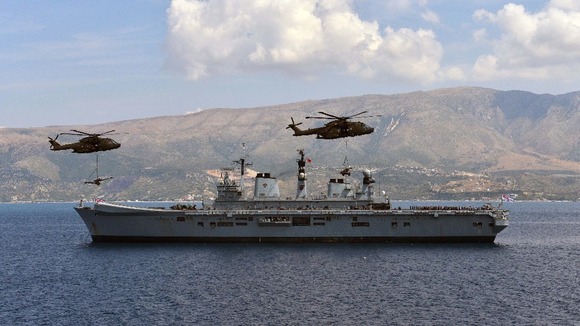 As exercise Albanian Lion draws to an end, HMS Illustrious has hosted the President of Albania, His Excellency Mr Bujar Nishani.
During his time aboard Illustrious, the President reviewed the ship's Cerimonial Guard, watched an aviation fly pass and discussed techniques with Royal Marines.
Albanian Lion was the first major workout for the Royal Navy's Response Force Task Group as part of Cougar 13, a long planned deployment that left the UK in mid August.
The exercise has provided perfect training for amphibious assaults, supporting land forces and deterring adversaries.
President Nishani said, "I believe that the biggest benefit of this joint exercise is indeed the establishment and consolidation of friendship and cooperation between our two armed forces."