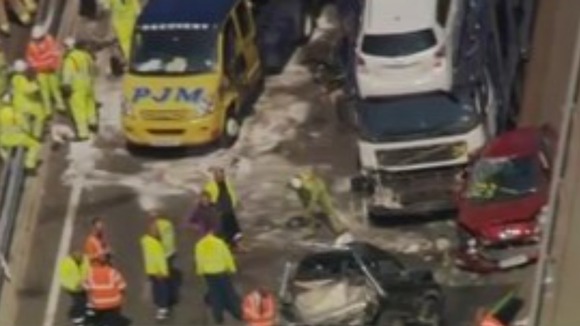 Churches on the Isle of Sheppey are holding services this morning - to pray for those injured in Thursday's multiple car pile up. The Police have said it was "truly miraculous" no one was killed after around 130 cars collided on the New Sheppey crossing bridge.
6 churches on the island are holding special services as they offer support to those affected by the crash.
8 people were seriously injured and dozens more needed hospital treatment.
The Revd Tim Hall "It was a miracle no one was killed and the serious injuries were restricted to just eight."
"God's hand was evident in this disaster, keeping people alive where it looked like there was no hope."