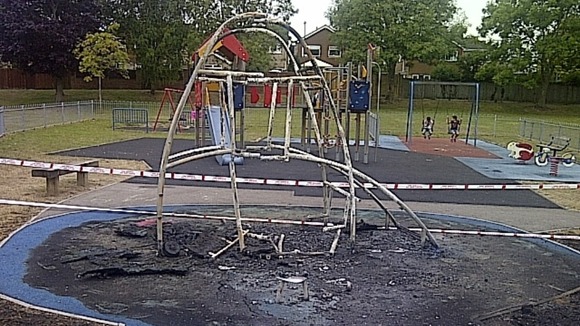 Police are appealing for witnesses after thousands of pounds of damage was caused to play equipment at a park in Kempshott, Basingstoke.
The pirate ship play equipment in Heron Way had been set alight and completely destroyed on Sunday 1st September.
PC Rich Harrison said: "This piece of equipment was totally destroyed leaving children disappointed and upset that someone could do such a thing to their playpark.
"Did you see anyone suspicious hanging around? Have you heard people talking about this incident and who might be responsible?"
Anyone with any information is asked to contact PC Harrison at Basingstoke Police Station on 101 or call the charity Crimestoppers line on 0800 555 111 where information can be left anonymously.