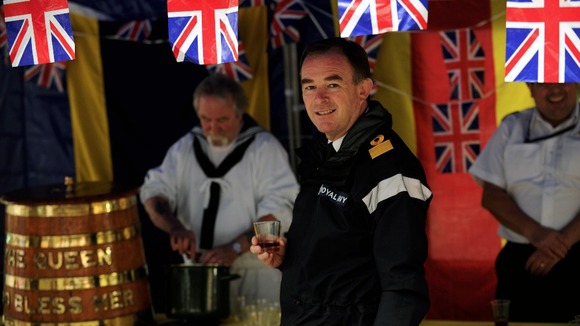 The Royal Navy in Portsmouth took part in traditional celebrations to signify the birth of Prince George.
Around 600 sailors took part as they 'spliced the mainbrace' - a centuries-old tradition where rum is drunk.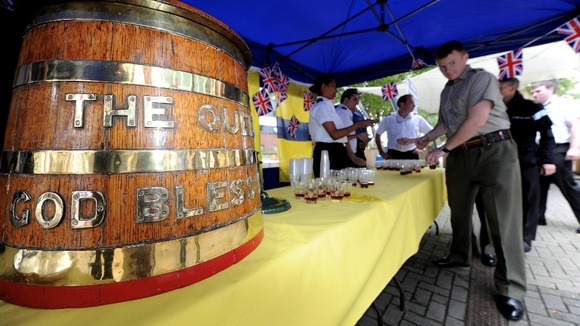 In a signal to Navy personnel across the globe, First Sea Lord Admiral Sir George Zambellas said: "I recently had the pleasure of sending loyal greetings and warmest good wishes, on behalf of the Royal Navy, to Her Majesty The Queen on the birth of HRH Prince George of Cambridge."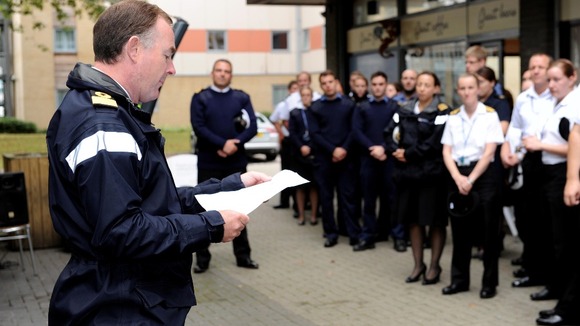 Splicing the mainbrace came from when sailors had to fix the main brace of a sail that had broken in storm or battle. The sailor who carried out the task was rewarded with an extra ration of rum.
However, now the saying refers to a special occasion such as a change of monarch, royal birth or royal wedding.