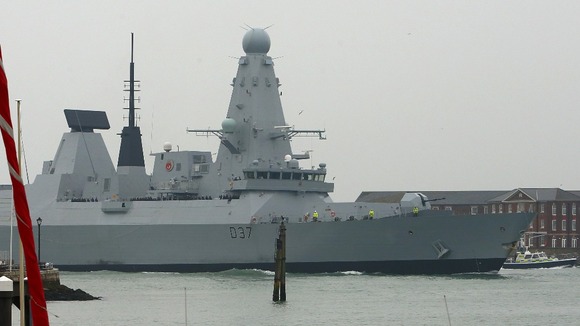 HMS Duncan, the sixth and last of the Royal Navy's new-generation Type 45 destroyers is being formally commissioned into the fleet.
Hundreds of guests, including families of the 190 ship's company will attend a colourful ceremony at Portsmouth Naval Base.
The event marks a significant milestone for the fleet of Portsmouth-based Type 45s , the most powerful ships ever built for the Royal Navy.
The first, HMS Daring, was commissioned in July 2009 and has been followed by sister ships Dauntless, Diamond, Dragon, Defender and now Duncan.