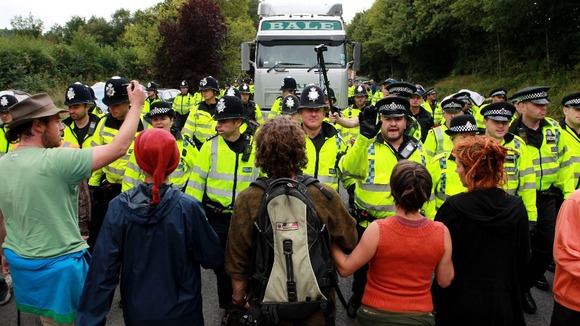 More drilling could take place outside a Sussex village which has been the focus of anti-fracking protests. Energy firm Cuadrilla has submitted plans to carry out "flow tests" at the Balcombe site after test drilling found hydrocarbons in rock samples.
A Cuadrilla spokesman said the new application did not include a request to carry out fracking. The firm had drilled a 3,000ft vertical well and a 2,500ft horizontal bore, but the well had been closed off while it sought fresh planning permission.
A West Sussex County Council spokesman confirmed the application was submitted on Wednesday and that it would take 10 days for it to be published and appear on the authority's website. He said there would then be a formal consultation.