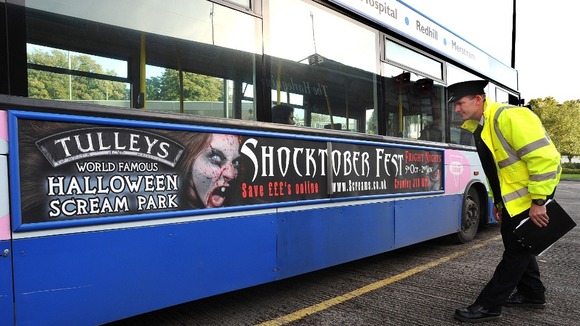 Adverts promoting a Halloween attraction near Crawley has been deemed too scary.
The Advertising Standards Authority has received a number of complaints from local residents about the Tulleys Farm Shocktober Fest bus advert and is currently investigating to see if any rules have been broken.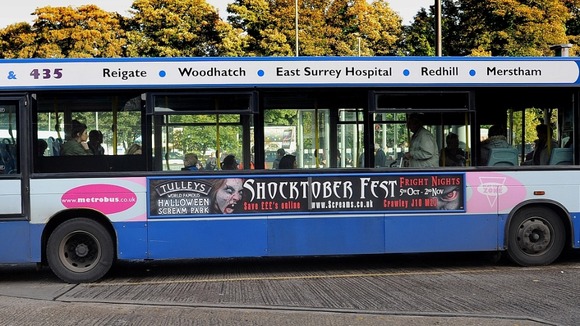 The adverts are on the sides of over 100 buses operating across Sussex and South London including Crawley, Croydon, Kingston upon Thames and Tunbridge Wells.