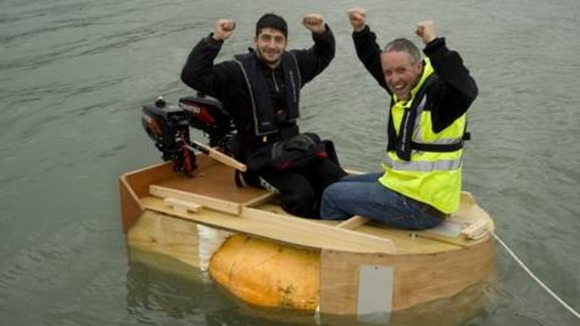 A daredevil claims he has set another world record for being the first man to cross the Solent by sailing in a giant pumpkin.
Mr Galitzine set sail from Stokes Bay in Gosport at around 9am this morning, and landed at Wooton Creak Yacht Club on the Isle of Wight. The journey took 1 hour 56 minutes.
Galitzine sat inside the giant vegetable and travelled several miles across one of the busiest shipping channels in the world.
The pumpkin was fitted with a small outboard motor which enabled Dmitri to travel at about 1 or 2 knots.