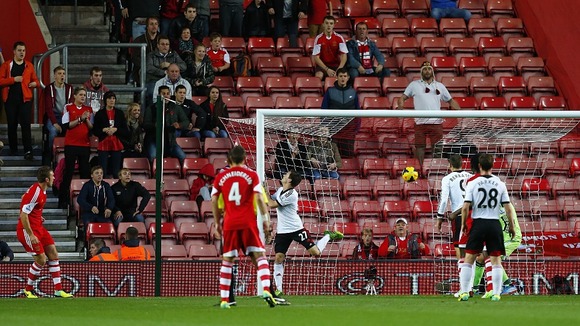 First-half headers from Jay Rodriguez and Rickie Lambert proved the difference at St Mary's where Fulham were fortunate to escape on the end of just a 2-0 defeat.
The three points propelled Saints to third in the Barclays Premier League and made this a better start than they managed when finishing runners-up in 1983/84.
When asked if a similar finish was possible, Pochettino said "I don't know" in English and with a smile but believes there are no barriers stopping his side.
"I want to congratulate my players because they put in an extraordinary performance today," the former Argentina defender said.
While unlikely to match the second-place finish of 19 years ago, there is growing talk that European qualification is a possibility.
Saints boasted 67 per cent of possession in this evening's clash and completed 549 passes in contrast to Fulham's 234 - not that Pochettino is bothered.