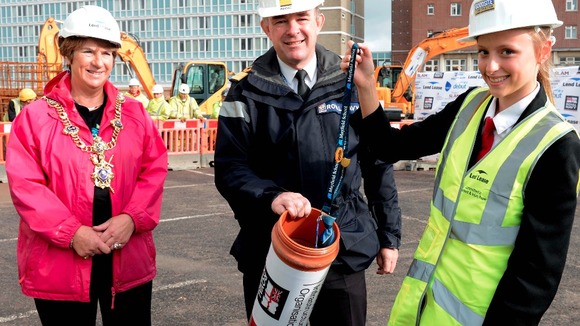 A time capsule created by schoolchildren has been buried beneath foundations for new Royal Navy living accommodation in Portsmouth.
Sixteen children from three Portsmouth and Gosport schools buried the capsule at Portsmouth Naval Base underneath the new Falklands Block which is due to open at the end of next year and will provide accommodation for 270 sailors. It will eventually replace the ageing Britannia Block.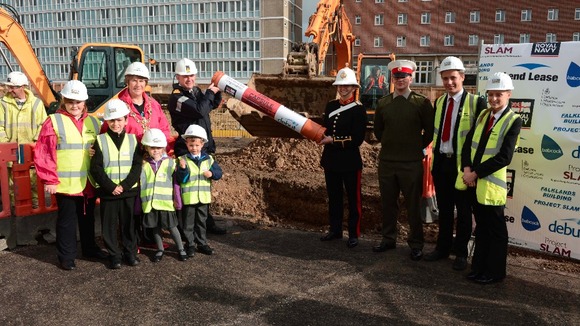 The pupils – from Solent Infant and Mayfield schools in Portsmouth and Bay House at Gosport – tied the event into their classroom studies and discussed what items were most relevant to include in the capsule.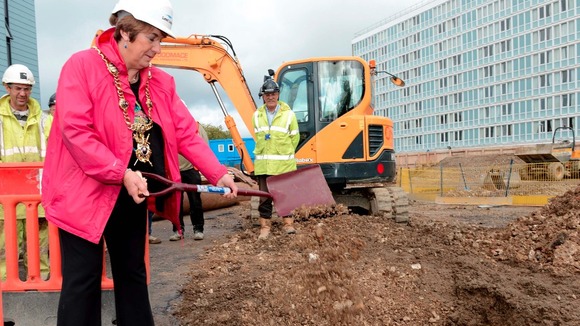 Among the contents was a school pullover and tie, toys, coins, and school newsletters. Some pupils had written letters on topics such as poverty and global warming.
The time capsule will be dug up in 75 years time and will provide a snapshot of life in 2013.