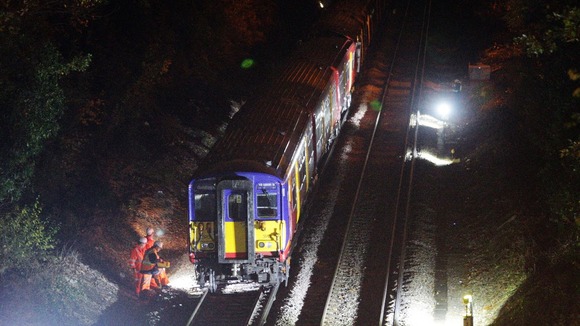 South West Trains have asked passengers not to travel today - in an update on their website issued this morning. They say they will be operating a significantly reduced timetable all day.
The statement continues: "It is highly unlikely that trains will run before 0900 at the earliest and in some cases this could be considerably later. We have been running test trains this morning across our network and many have encountered fallen trees and debris on the line."
High winds mean they can only run trains at a maximum speed of 50mph, this is a safety measure in case of obstructions on the tracks. This will result in significant delays and in some cases these may take up to twice the normal time.
Maintenance teams are checking high-risk sites to carry out work to reduce the impact from flooding and fallen trees. South West Trains say extra staff are also being deployed at key locations across the network . Test trains will run during the morning to check routes are safe to operate.
The rail operator says the alterations to services are designed to maintain safety across the network, give passengers greater certainty on what trains will be running, and help avoid knock-on disruption.