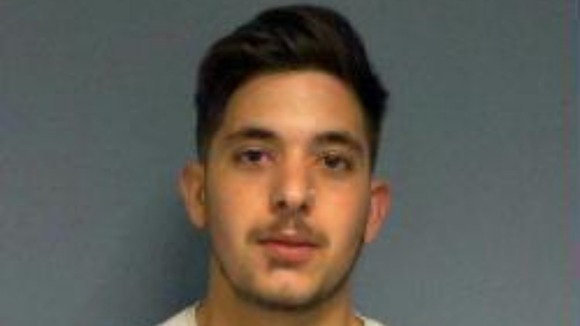 A 19-year-old man has been sentenced to four years in prison for a robbery in which he carried out a serious assault on his victim.
Luis Sousa from Bracknell, was handed the sentence at Reading Crown Court today after entering a guilty plea at an earlier hearing on 16 September.
The incident happend on 17th August, where Sousa carried out an unprovoked attack on a 22-year-old man at the back of the Spin Bar in Alexandra Court, Wokingham, before stealing his mobile phone.
The assault was caught on CCTV and lasted for more than 3 minutes. The victim suffered around 120 blows to his head and body.