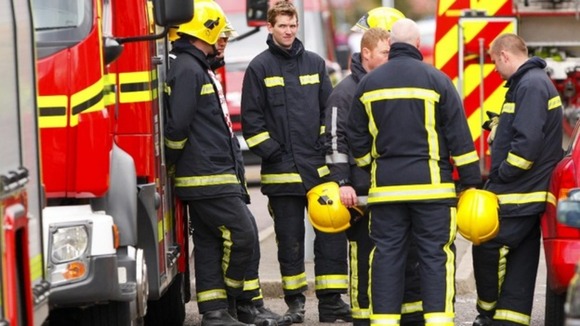 Fire services across the Meridian region say they were not greatly affected by industrial action by fire fighters last night. Although there were fewer fire appliances on call, fire services say they were able to deal with incidents.
Hampshire - 41 fire appliances crewed by retained fire fighters, about half the usual number. Service's 20-minute response time to emergencies was maintained.
Wiltshire - 18 appliances on duty instead of 24. Crews attended just one incident across the county - an overheated plug socket in Swindon.
Berkshire - 10 appliances available instead of average of 15. Four calls received, only one of which required the brigade's attendance. This was a small fire in a garden in Humber Way, Owlsmoor, which was out on arrival.
Further strikes are scheduled between 6am and 8am on Monday.