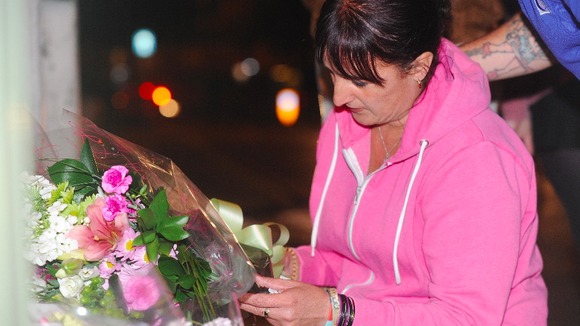 The heartbroken mother of a teenage girl killed after being hit by a car close to her home has read the many tributes to her daughter.
Jasmine Allsop, 14, and best friend Olivia Lewry, 16, both of Gosport, died after being fatally injured by a car near Ann's Hill Road.
Jasmine's mother Rosemary is pictured here reading tribute messages left with near her home.
Detectives are continuing to question a 20-year-old man on suspicion of murder.