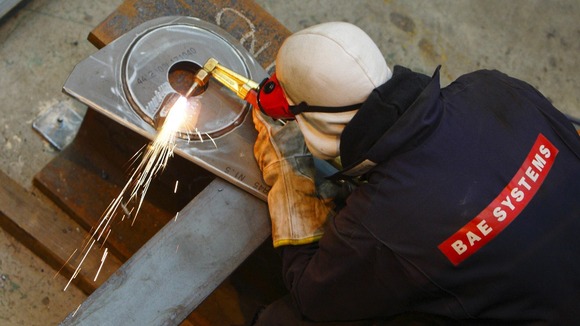 Shipbuilding in Portsmouth will end in the second half of 2014, BAE Systems said.
It will mean the final stages of the construction of the second of the Royal Navy's new Queen Elizabeth class aircraft carriers will be moved to Glasgow.
Construction of the navy's new Type 26 frigates, that it was hoped would be built in Portsmouth, will also go to Scotland.
A statement said: "A significant reduction in workload will follow the peak of activity on the Aircraft Carrier programme, the six Type 45 destroyers and two export contracts."
It will mean the loss of 940 jobs in Portsmouth next year. A further 835 jobs will go in Filton, Glasgow and Rosyth.
BAE Systems will retain around 3,200 people across its sites at Portsmouth Naval Base, Portsdown Hill, Broad Oak, Cowes and HMS Collingwood.