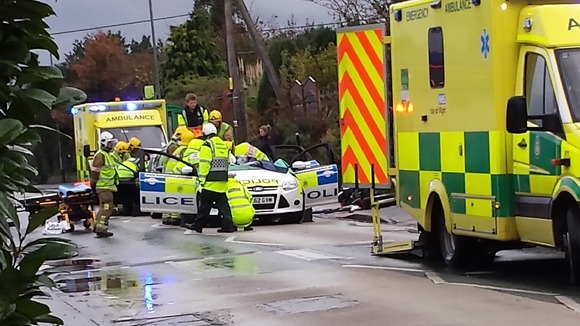 A police officer has been involved in a serious car crash that closed the A3054 on the Isle of Wight.
The car's roof had to be cut off to rescue the officer in the four car crash.
Hampshire Police say that four people have been injured and taken to St Mary's Hospital.
Three other cars collided with the marked police car at around 3pm this afternoon on Lushington Hill.
The road had to be closed both ways between A3021 Whippingham Road and Station Road and there is no access to Wooton Bridge from Newport or Whippingham.