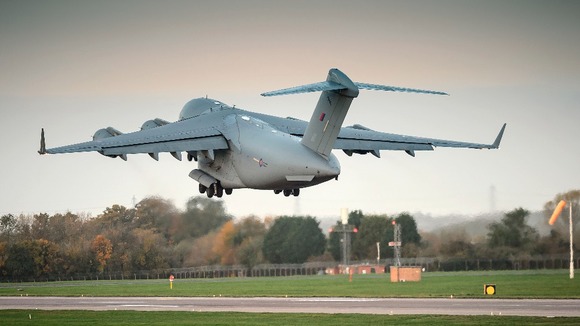 A Royal Air Force C-17 Globemaster transport aircraft has departed from RAF Brize Norton in Oxfordshire for the Philippines in order to deliver emergency supplies from the Department for International Development.
The load includes key logistical equipment such as 4-wheel drive vehicles to aid in the distribution of aid, JCBs to assist in the clearance of debris and reconstruction and much needed emergency medical supplies.
The C-17 carries out the majority of the vital heavy lift to sustain the UK's forces overseas and currently offers continual support to Britain's forces in Afghanistan. The C-17 can fly for more than 4,500 nautical miles and can carry up to 100 tonnes of freight - roughly 12 4-wheel drive vehicles.