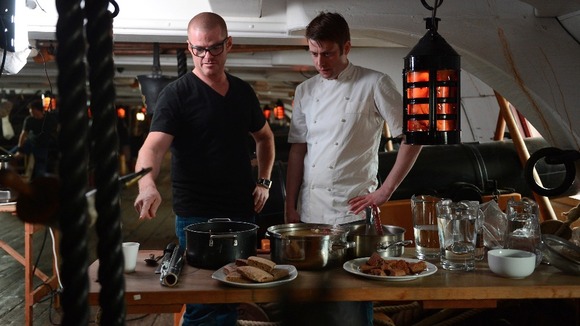 Celeb Chef Heston Blumenthal has been cooking aboard HMS Victory at Portsmouth Historic Dockyard.
It's part of the show Great British Food which is shown on Channel 4.
In the new series, Heston reveals the secret history of some iconic British dishes and then transforms them, as only Heston can.