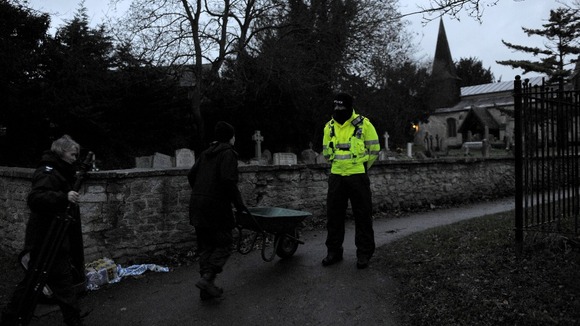 More than 100 officers and detectives have spent much of the past week carrying out intensive forensic searches at several sites in and around Didcot and the nearby village of Upton in a bid to find Jayden.
Yesterday, the man leading the investigation, Detective Chief Superintendent Andy Murray, said police had received "significant and highly relevant information" which led their search efforts to a specific grave in the churchyard.
Throughout today there has been a large police presence at the church, with forensic teams unloading equipment from vehicles and carrying it into the cemetery where a meticulous and careful search has been carried out.