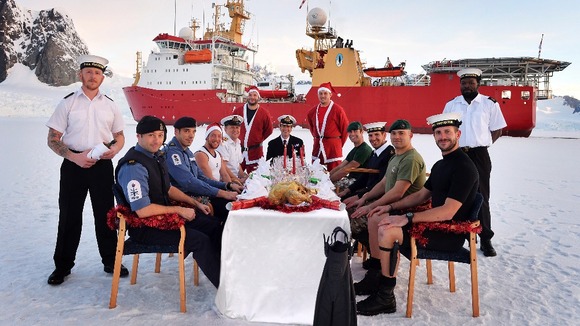 The crew of a Royal Navy ship is celebrating Christmas on the ice caps of Antarctica.
HMS Protector is currently deployed to the Antarctic to carry out patrol operations and is at sea today.
The ship have enjoyed a game of football before settling down to a roast turkey dinner in a real life winter wonderland.
The ship sailed from Portsmouth in October to the Antartic via Cape Verde, Rio de Janeiro and South Georgia.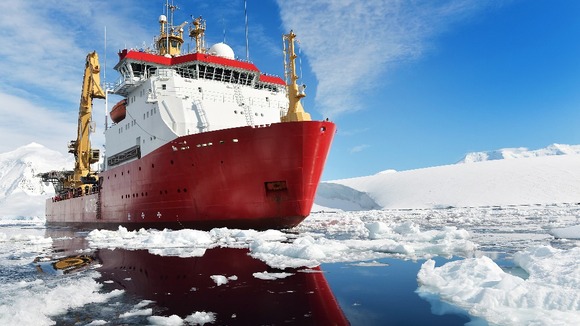 Commanding Officer, Captain Rhett Hatcher, said: "Spending Christmas in the coldest, windiest and driest place on earth comes with a number of challenges but it is a truly unique privilege.
"With 21 hours of daylight we need to remind ourselves to take a break from operations, but when we do so we know that despite being a very long way from our families and friends at home, we are proud to be on patrol for the Royal Navy and in the best possible Company over the Christmas."