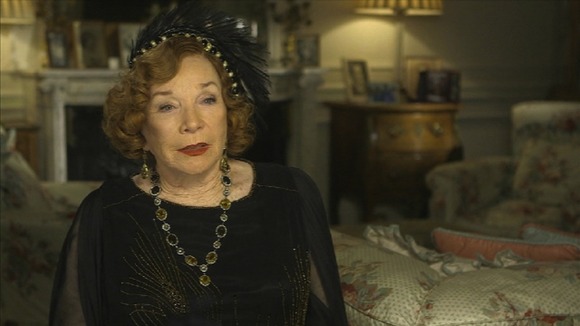 Hollywood star Shirley MacLaine says her appearance on ITV's Downton Abbey has had an extraordinary effect on how she's recognised on the street.
"My whole identity is now Downton Abbey" she says "All that I have done - How many films? All my books? I am no longer a New Age, giddy dingbat. I am now the one on Downton Abbey".
The series is filmed at Highclere Castle, on the Berkshire and Hampshire border, and is the home of the Earl and Countess of Carnarvon. Indeed, it's one of England's most beautiful Victorian castles.