Reading Buses look back at the history of their longest serving employee who has been working at the company for 45 years.
Reading Buses were running trolley buses when Roger Tuggey 63, began as a fitter's mate in 1962.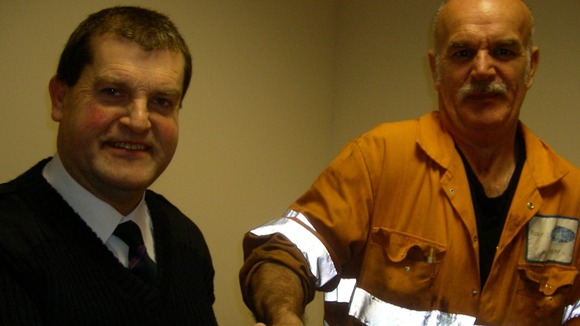 Roger said the fleet of over 30 trolley buses was 'very popular' in Reading as they were a 'quality, fast electric vehicle.'
The fleet changed to Leyland Titans, Leyland Olympians and Tiger Coaches before new Scania's and the latest state-of-the-art hybrids and gas buses in service today.
His job in the workshop is mainly test servicing inspection vehicles, but in the past he has been a member of the 'E' breakdown crew which kept vehicles in service.
He remembers the day he was on road test with a vehicle when he went down a hill and the nearside rear hub came off.
He said: "The half shaft snapped and the vehicle came to rest," said Roger. "There was no drift? in the hub duction. This had worked the hub nut loose and it came off. Fortunately, the vehicle wasn't in service. But it was still one of those scary happenings."