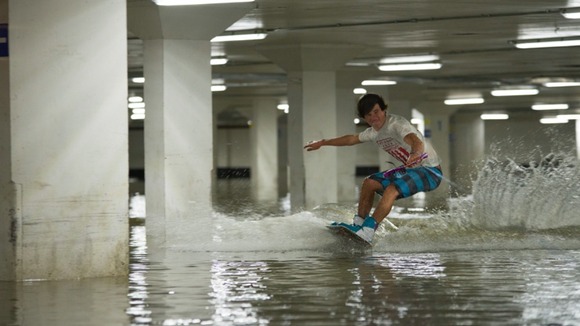 Wakeboarders Jorge Gill and Jack Hammersley are pictured here making the most of a flooded Surrey car park.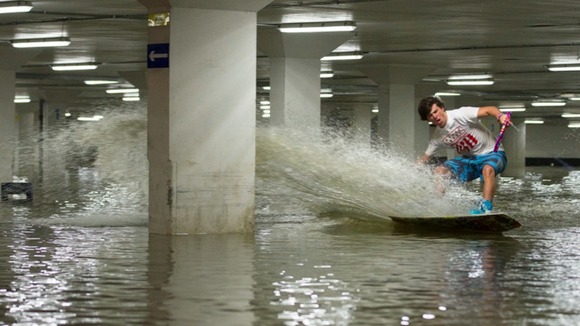 The pair from London came across the flooded Bedford Street Car-Park in Guildford and thought it would be an amazing place to ride.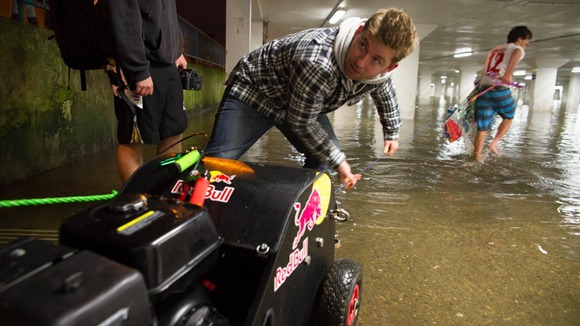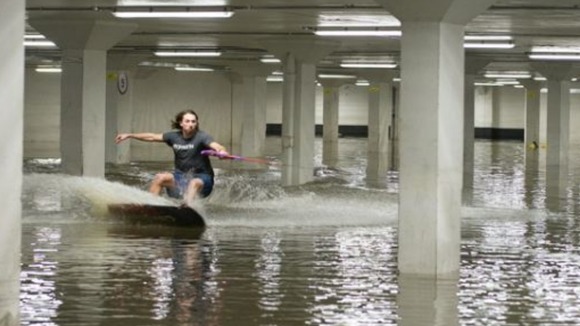 So they got in touch with Red Bull who had a winch to make this happen.