Eleven anti-fracking protesters charged with obstructing the highway, have been cleared at Brighton Magistrates Court.
The demonstratons took place in Balcombe last summer when the energy company Cuadrilla drilled for shale gas reserves in Sussex.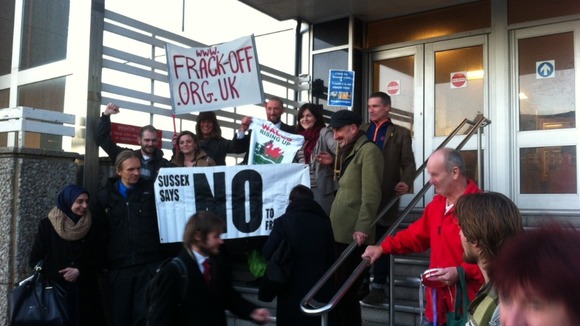 All eleven have been acquitted - they were accused of sitting on a log. Another protestor charged with assaulting a police officer by throwing a cup of tea, has also been cleared.