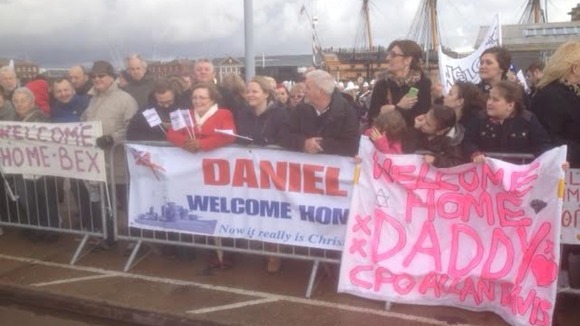 Christmas at last for sailors and their families.
Thousands of people have gathered on the dockside at Portsmouth Naval Base to welcome home the carrier HMS Illustrious.
The ship was due home before Christmas but was diverted to the Philippines to help deliver aid in the aftermath of Typhoon Haiyan.
So for many of the crew and their families, Christmas celebrations will this weekend!
Illustrious spent three weeks in the typhoon-affected region delivering supplies and carrying out repairs to buildings.
The crew believe they were able to help at least 40,000 people, many in some of the most isolated areas.
She has been away since August and will now undergo essential maintenance before going back to sea later in the year.