10 fire crews contain a fire at Portsmouth Dockyard. The fire was in the roof and 1st f;loor of a 2-storey building. http://t.co/LwcJ8vl8qf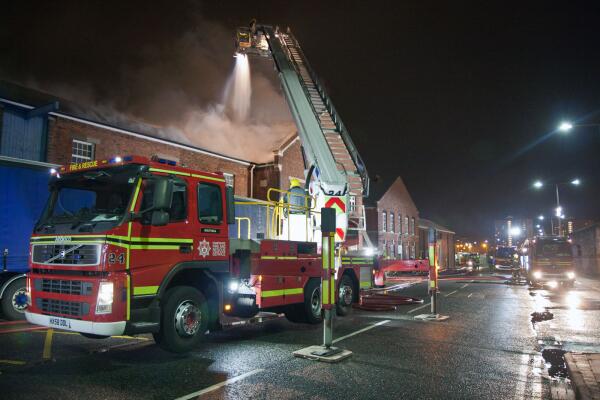 A fire broke out at the Portsmouth Naval dockyard last night.
The blaze broke out hours after HMS Illustrious returned from an aid mission in the Philippines.
Hampshire Fire and Rescue said ten fire engines and two aerial ladder platforms were needed to tackle the blaze, which broke out shortly before 10pm.
The fire was in a two-story building at the site. The cause is being investigated and nobody was injured.
Crews managed to put the fire out by 1am.