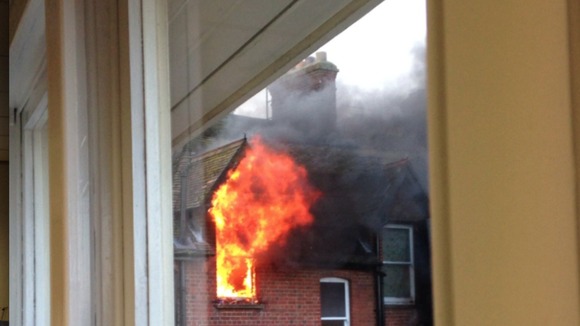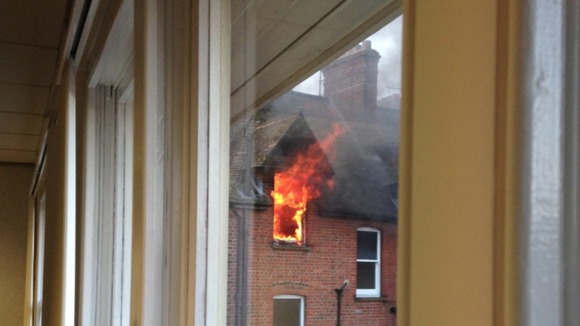 An office worker has praised Hampshire Fire & Rescue Service for their quick response to a fire at a building in Jewry Street in Winchester.
Renita Johal said: "I was sitting at my desk and heard glass break outside. I looked out and saw the flames in the window. I called 999 immediately.
"Fire kept growing and we could feel the heat in the office. Fire brigade were here so quickly, they did great- a very well done to them!"