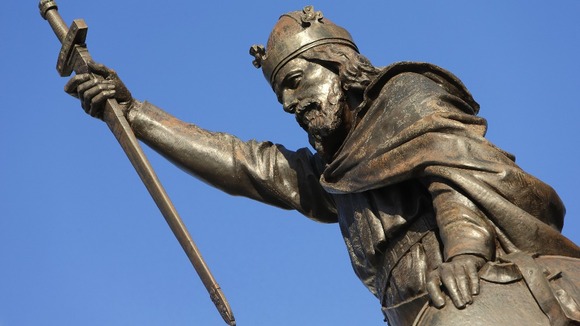 Archaeologists searching for the remains of King Alfred the Great think they may have found his pelvis bone.
However, they also think it could belong to his son Edward the Elder.
Last year a team searching for King Alfred was granted permission to exhume the remains of the Unmarked Grave, located in the grounds of St Bartholomew's Church in Winchester.
The excavation and examination of bones was carried out by the Department of Archaeology at the University of Winchester.
At the press conference a short time ago, the team revealed a new piece of evidence that sheds light on this historic mystery.
They believe a pelvis bone they found at Hyde Abbey - not in unmarked grave - is either Alfred the Great or his son Edward the Elder.