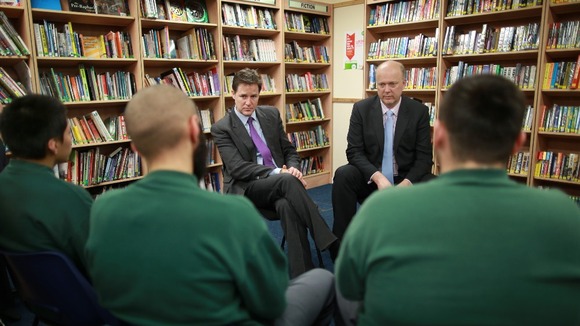 Nick Clegg said that as part of his proposals, young offenders would be forced to go back to the classroom to help them develop skills for when they return to the community.
Currently, young offenders spend on average just 12 hours a week in education. That would be more than doubled.
Additionally a pioneering Secure College will be built in the East Midlands.
The fortified school will provide young offenders with strong discipline, while focusing squarely on rehabilitation and education.