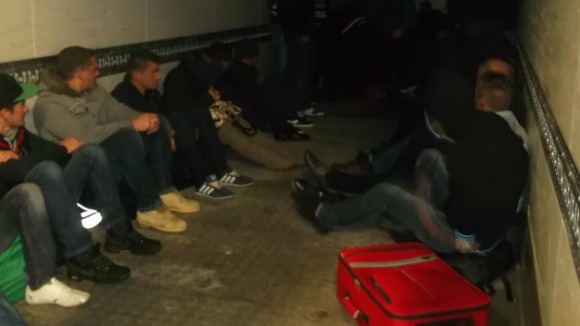 The stowaways, 41 male and seven female, are all said to be in good health. They were handed over to the French authorities. Three of the group were believed to be minors.
The lorry was empty apart from the stowaways, all though to be Albanian nationals. It was scheduled to drive to a location in Dover to pick up a load for delivery to France.
It had no external lock or seal when it was checked by Border Force officers. The refrigeration unit was not turned on.