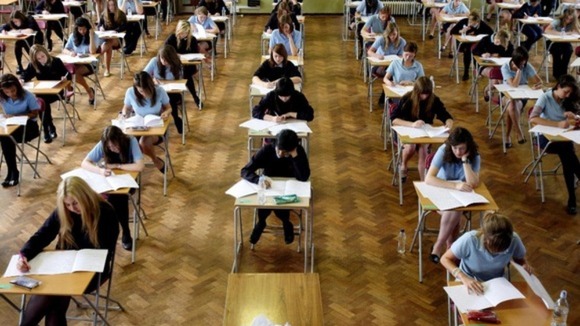 Fewer children are being taught in failing secondary schools compared with three years ago, new figures suggest.
The number of schools falling below the Government's targets for secondaries has more than halved since 2010, according to official data contained in new performance tables.
But there are still just over 150 schools that are considered to be under-performing, collectively educating almost 120,000 young people.
At these schools, less than 40% of pupils are gaining at least five GCSEs at grade C or higher, including English and maths, and students are not making good enough progress in these two core subjects.
In total, about 117,000 youngsters are being educated in the 154 schools that are not reaching the Government's 40% GCSE benchmark - down 50,000 from 2012 and down 244,000 from 2010.
The new league tables are based on data provided by the Department for Education (DfE) and show how every school and college in England performed at GCSE, A-level, other academic and vocational qualifications in 2013.