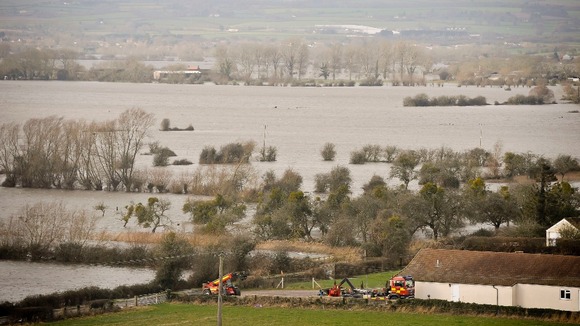 Tests from microbiologists from the University of Reading have found flood waters which contain 60 times the amount of safe bacteria for agricultural water. The water from Moorland in Somerset contained 60,000 to 70,000 bacteria per 100 millilitres.
According to the World Health Organisation agricultural water should have no more than 1,000 bacteria per 100 millilitres. Microbiologist Nathaniel Storey, who carried out the research, said the results were not unexpected given the extent of the flooding.
He said: 'It's perhaps unsurprising considering there's septic tanks in these people's gardens that are overflowing and animals within close proximity. Therefore all this excrement that's in these areas is being dredged up by the floodwater and taken into houses and into gardens.'
The research was commissioned by Sky News.