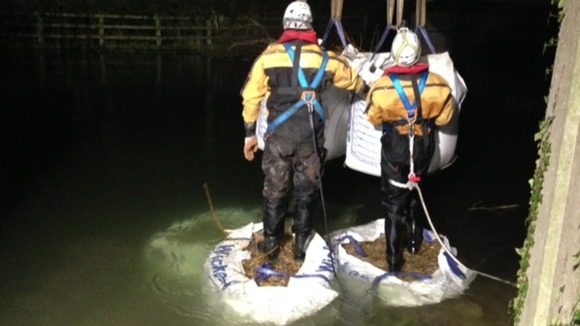 The Environment Agency is building an artificial pond to help Winchester cope with the exceptionally high levels of water flowing along the River Itchen and into the city.
Crews are using sixty sandbags, each weighing one tonne, to create the holding area which should divert and store flood water away from the city.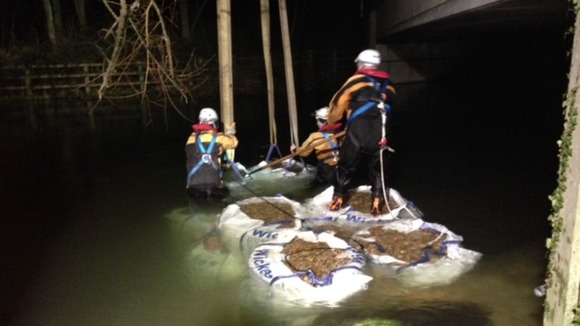 The pond is being built between the M3 and Easton, upstream of Winchester. By diverting and storing excess water, it should allow rising ground water and water from other streams to drain into the river.
This should reduce risk of flooding to 100 properties including St Bede's School, the arts and leisure centres.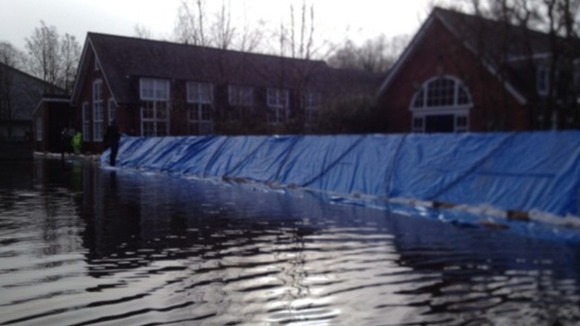 The artificial pond is being created in partnership with Hampshire County Council which has made the land available, and the Highways Agency which closed lanes on the M3 to allow a crane to lower the sandbags.
The Environment Agency has said it will be monitoring waters levels closely to ensure there is no increased flood risk to residents in the Easton area.