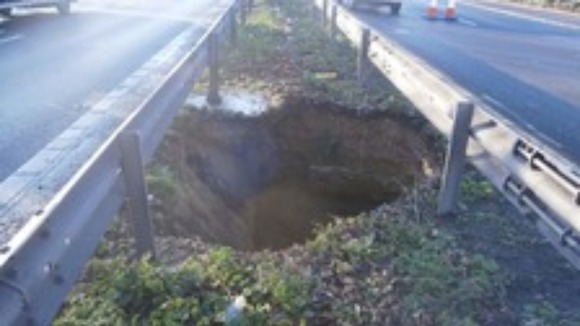 A sinkhole which opened up on the M2 motorway in Kent has now got its own Twitter account.
The sinkhole opened up on the central reservation yesterday
Using the address @M2Sinkhole it describes itself as the bad boy of the M2. Bringing you all the inside info on the chaos I'm causing! Get the hole story here!