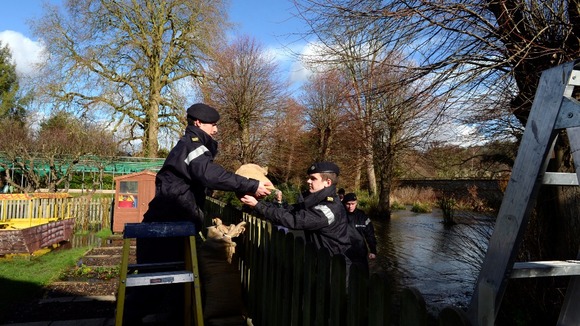 Sailors from HMS Collingwood at Fareham have been helping an historic school battling to keep flood water at bay.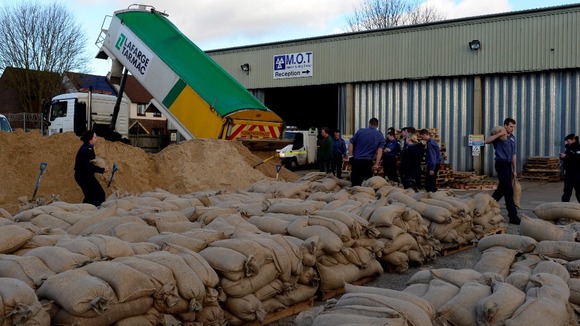 The Pilgrims' School in the grounds of Winchester Cathedral has already sustained flood damage to its historic Pilgrims' Hall – which dates from 1310 – and its grounds as the neighbouring River Itchen burst its banks.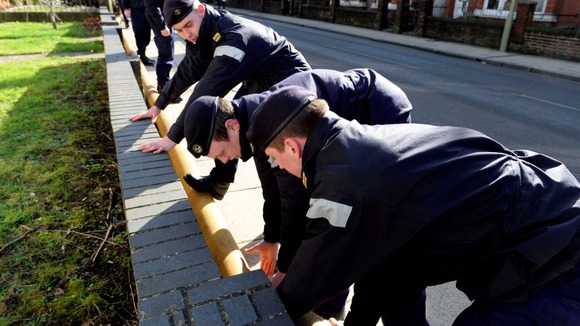 Petty Officer Alistair McLeod is leading a unit of ten phase two trainees in filling sandbags and building a wall alongside the river.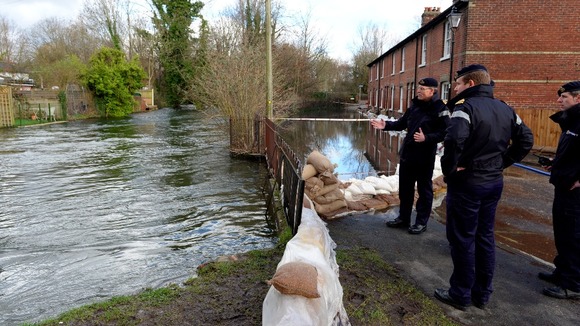 The Phalanx instructor said: "It's great for them to see what the forces can be called upon to do. It's also good to see the Navy getting recognition."
The school, which is the choir school of Winchester Cathedral, has 240 pupils and two classes of 4-7 year olds trooped out of their plastic-protected classrooms to meet the sailors.