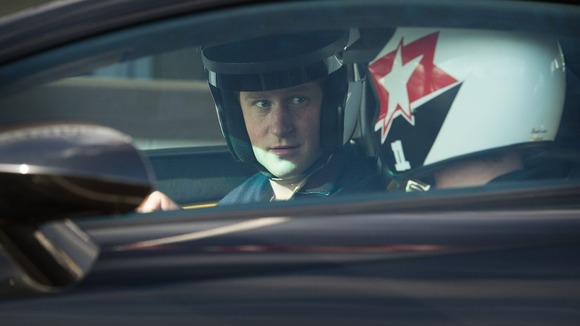 Prince Harry has been meeting injured servicemen and women today who have benefited from a charity set up to help them rediscover their self-belief and fighting spirit.
The Prince is patron of the Royal Foundation of the Duke and Duchess of Cambridge and has been at its track day at Goodwood Motor Circuit, West Sussex, to speak to soldiers supported by the Endeavour Fund.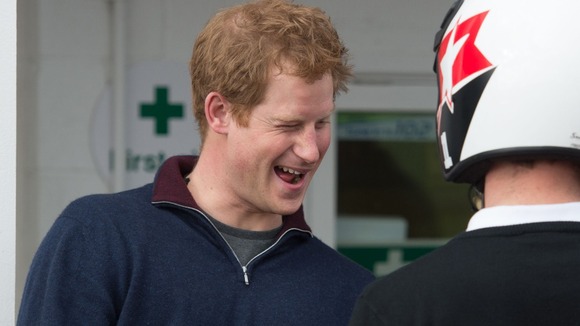 The Fund, which was created by the Prince and the Foundation in 2011, plays an important role in ensuring that more wounded, injured and sick servicemen and women have the opportunity to rediscover their self-belief and fighting spirit through physical challenges.
So far, The Endeavour Fund has supported more than 300 men and women via projects including the Walking With The Wounded trek to the South Pole, Race2Recovery, Walk On Wales, Flying For Freedom and a Fastnet Race team.
Harry spent the morning racing classic cars and smiled as he sped around in a 1964 two-series blue Aston Martin DB4, a black Lamborghini, a silver Aston Martin and a red Jaguar, a prototype F-type Coupe R.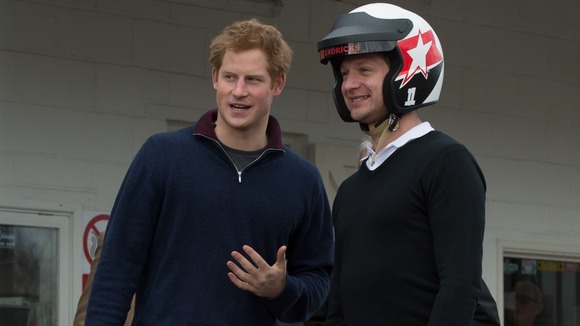 Captain Mark Jenkins was part of a team of four who took part in Row2Recovery, sailing from the Canary Islands to Antigua in the Talisker Whisky Atlantic Challenge.
The 34-year-old, who is part of the Royal Army Medical Corp, was joined by amputees, soldiers Cayle Royce and Scott Blaney, and fellow serviceman James Kayll.
He said the project would not have been possible without a £30,000 grant from The Endeavour Fund.
He said: "It's the best thing you have ever done, the hardest thing you have ever done, the worst thing you have ever done, all in one experience. It's hard to mentally and physically motivate yourself to keep going."
David Wiseman, who was a captain in the Yorkshire Regiment, joined The Endeavour Fund last year after taking part in challenges for Walking With The Wounded.
The 31-year-old, who was shot in the chest in Afghanistan, climbed Manaslu, in Nepal, the eighth highest mountain in the world, in 2011, and attempted Everest in 2012.
He said he joined the fund because he knew the power challenges like this could harness in people who have been injured.
RAF Corporal Alan Robinson, 35, who is involved with Flying For Freedom, spoke to the Prince about how the fund has helped to train servicemen to become microlight pilots.
His aim is to fly a microlight to the Antarctic, he said.