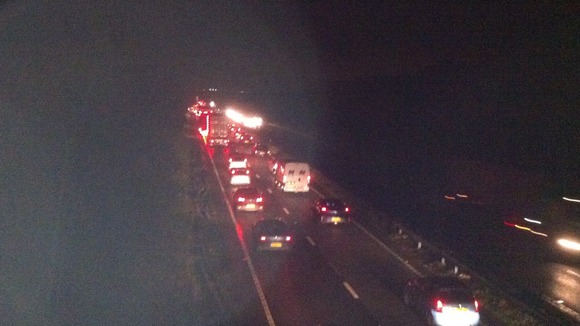 A serious accident involving more than one vehicle has happened on the A34, just off the worthy down roundabout towards the Winnall interchange in Hampshire. There are massive queues as traffic is diverted off the A34 at Sutton Scotney and directed through the city of Winchester.
There are major traffic jams and motorists are being told to expect long delays. The A34 is expected to be closed for much of the night.
Hampshire Police say they received multiple calls about the accident from about 6.38pm this evening. It is not yet clear how many vehicles were involved.