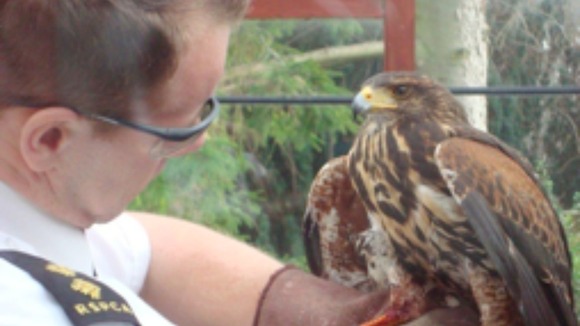 The RSPCA were called to the rescue after a Harris hawk made a bid for freedom from her home in a prison in Surrey, only to get tangled in a tree.
The bird of prey was spotted by a member of the public 20 feet high in a garden in Box Ridge Avenue, Purley, Surrey last Monday.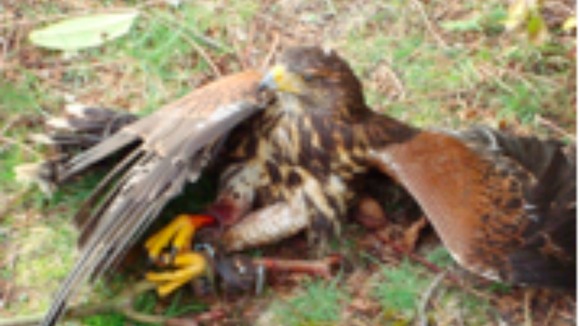 The young female bird, named Misty, was hanging by her legs and struggling to get free after the straps of her jesses had got ensnared in the branches.
The RSPCA were called and with a bit of help Misty was rescued. A tag around identified her as an escapee from the Downview Women's prison 30 miles away where there is a rehabilitation centre.
Inspector Anthony Pulfer said: "It seems this jail bird tried to make a 'beak' for freedom but then got stopped in her tracks by a tall tree!"