HMS Daring is to return home to Portmsouth today, having sailed forty-four thousand miles during her nine month deployment. The ship was diverted to help out in the aftermath of the devastating typhoon Haiyan in the Philippines back in November.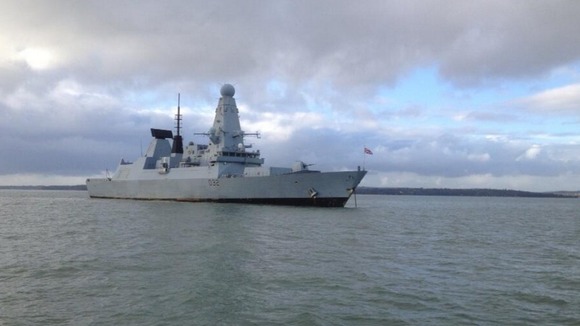 Her Commanding Officer, Commander Angus Essenhigh said: "The ship's company has achieved a huge amount in the nine months we've been away and they are rightly proud of their achievements.
We have worked closely with many navies in support of shared global challenges, but perhaps our most significant contribution was in the delivery of relief to the people of the Philippines following the devastation of Typhoon Haiyan.
Right now we are all looking forward to being reunited with our loved ones and enjoying a well-earned rest."