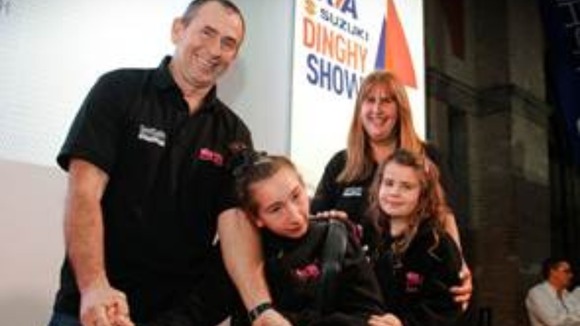 On the 24th July, Natash Lambert, 16, will sail from her hometown of Cowes, on the Isle of Wight, to embark on a month-long challenge sailing her 21ft Mini Transat, Miss Isle Too, single-handed down the South West coast of England to Wales.
Natasha was born with cerebral palsy, which affects her limbs. This weekend she has officially revealed her incredible 2014 sailing challenge: 'Sea and Summit'.
Natasha's condition means she does not have use of her hands, so she sails her yacht using her mouth to operate a 'sip and puff' mechanism engineered by her father. It is operated via a straw mounted inside a cycling helmet.
Having completed the sailing part, Natasha will then swap her boat for her special walking aid, called a Hart Walker and will climb Pen y Fan in the Brecon Beacons, the highest peak in Britain south of the Snowdonia mountain range.