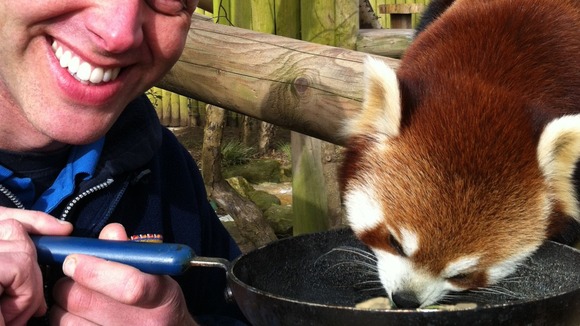 Red pandas at Drusillas Park have joined in the celebration of Shrove Tuesday by eating some special pancakes.
Mulan and Tibao were served unconventional crepes - from a mix known as panda cake.
Panda cake is a special dietary product which contains many of the daily nutrients required to keep the pandas fit and healthy.
Head Keeper Mark said: "We work hard in the zoo to deliver foodand other items of interest to the animals in ways that will keep them mentally stimulated."
"Pandas are nervous creatures and they were a little wary at first. Mulan was the first to come and investigate - she can never resist a grape! She cleared the whole crepe up in a jiffy!"