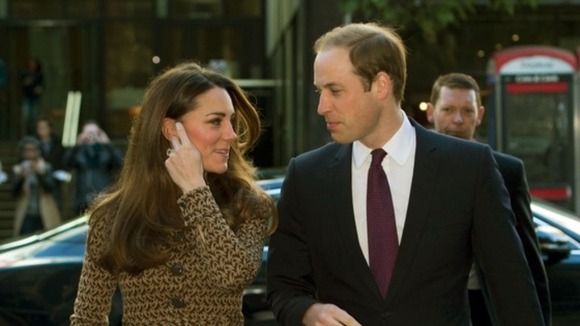 The Duke and Duchess of Cambridge will be the guests of honour at the Irish Guards' St Patrick's Day Parade in Hampshire.
William will attend as colonel of the regiment and Kate will present traditional sprigs of shamrock to officers and guardsmen at their base in Aldershot.
The royal couple will watch as the Band of the Irish Guards marches on to the parade square at Mons Barracks followed by 300 soldiers.
They will be joined by Domhnall, the regiment's Irish wolfhound mascot, who will receive his own sprig of shamrock from the Duchess.
During the ceremony, Kate will step forward to present the shamrocks to officers and warrant officers, who in turn will issue them along the ranks.
This follows a century-old tradition inaugurated in 1901 by Queen Alexandra, the wife of Edward VII.