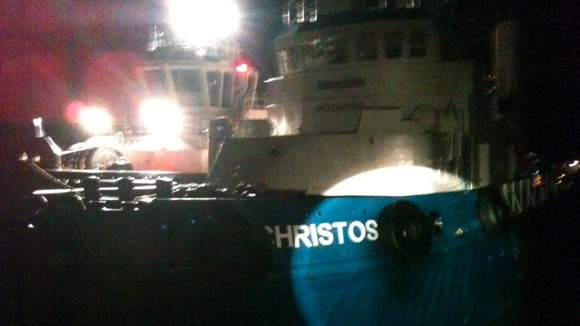 Armed only with softwood wedges to hammer into holes and two commercial pumps, Navy mechanic, CPO Neil Halsey demonstrated "gallant endeavour and outstanding leadership" and has received the Queen's Commendation for bravery for his work in salvaging a ship in distress.
He led his team in a dark room filled with diesel fumes, shoulder-height oily water, and lit by a single lamp. Despite freezing conditions that made gripping the hammers extremely difficult, Halsey remained resolute and his determination ensured the vessel stayed afloat for the salvage boat.
If the tug had capsized or smashed on the rocks, more than 200 tonnes of diesel would have leaked out, just a few miles from Torbay's beaches.