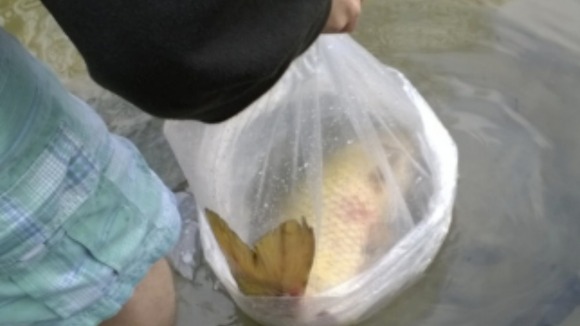 Chad the Carp is safe and well and is being treated for injuries to his tail and side. He has now been reunited with his best friend, Steve the Sturgeon. Both escaped from Romsey World of Water during the recent floods. Steve the Sturgeon was recovered, but Chad remained on the missing list.
A couple who were walking their dog spotted Chad near the Salmon Leap pub in Totton - seven miles away -and gave him some bread. Rob Bailey from Romsey World of Water left a bread trail and recaptured Chad.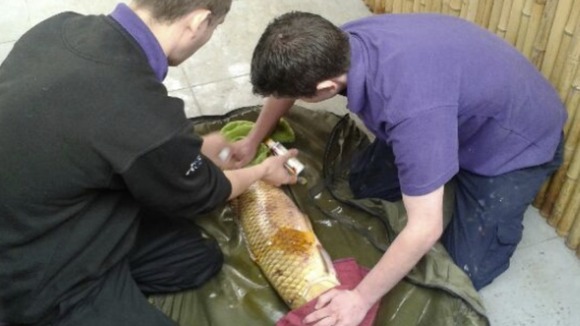 Staff at Romsey World of Water treated Chad's wounds. A hook had to be cut in half before being removed. Chad is making a good recovery.