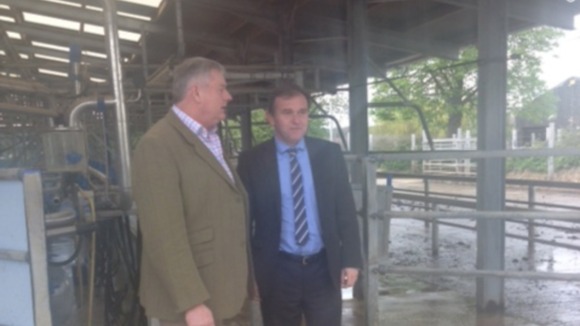 Farming Minister, George Eustice has been visiting an organic dairy farm in Oxfordshire which exports cream, milk and cheese.
Step Farm in Faringdon plans to increase its business by 75%. The site is part of a dairy co-operative which exported 40m litres of milk, cheese and cream to European and American markets last year.
The farm belongs to OMSCo (Organic Milk Suppliers' Co-operative) farms, which recently launched Kingdom Cheese, the first European cheese to be certified by the US Department of Agriculture to be sold in the USA.
The Government is working with industry to boost the UK's food and drink exports. The sector is already worth £97 billion a year to the economy.