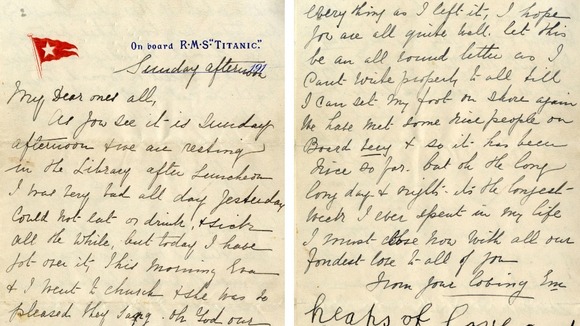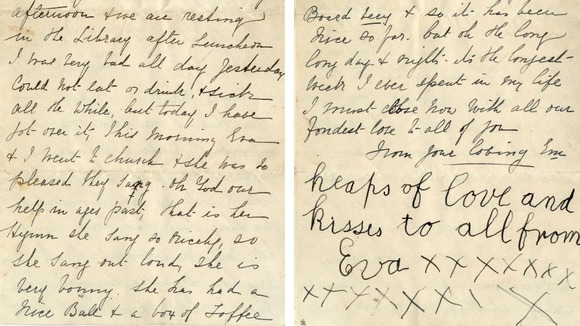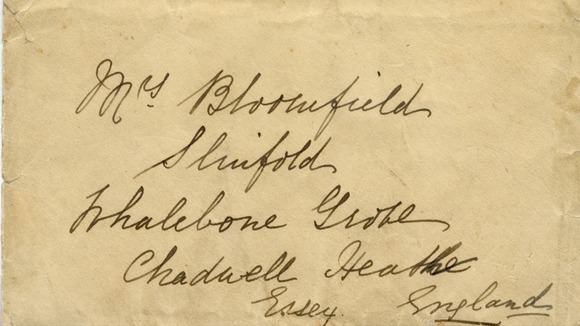 1,500 passengers and crew lost their lives in the tragedy, including Mrs Hart's husband Benjamin. The letter, headed On board 'Titanic', comes complete with an envelope embossed with the White Star Line flag. The items will go under the hammer at Henry Aldridge & Son Auctioneers in Devizes, Wilts.
In the letter Mrs Hart, who was travelling with her daughter and well-known survivor Eva Hart, talks about being ill while on board the New York-bound liner.
Mrs Hart writes: "My Dear ones all. As you see it is Sunday afternoon and we are resting in the library after luncheon. I was very bad all day yesterday could not eat or drink and sick all the while, but today I have got over it."
She goes on to describe how she had been to a church service with Eva and to talk about the trip so far.
"Tho they say this Ship does not roll on account of its size. Any how it rolls enough for me, I shall never forget it. It is very nice weather but awfully windy and cold ...
.. They say we may get into New York Tuesday night but we are really due early Wednesday morning, shall write as soon as we get there", she writes.
The letter was due to be delivered to Mrs Hart's mother in Essex when the ship returned to Southampton, but the tragedy meant it was never sent. Mrs Hart and Eva were among those rescued by HMS Carpathia.
A biography by Eva Hart, which is also due to go under the hammer alongside the letter, recalls the moment her mother later found the letter in the pocket of her husband's coat.
Andrew Aldridge, from Henry Aldridge and Son Auctioneers, said the letter was expected to fetch between £80,000 and £100,000.